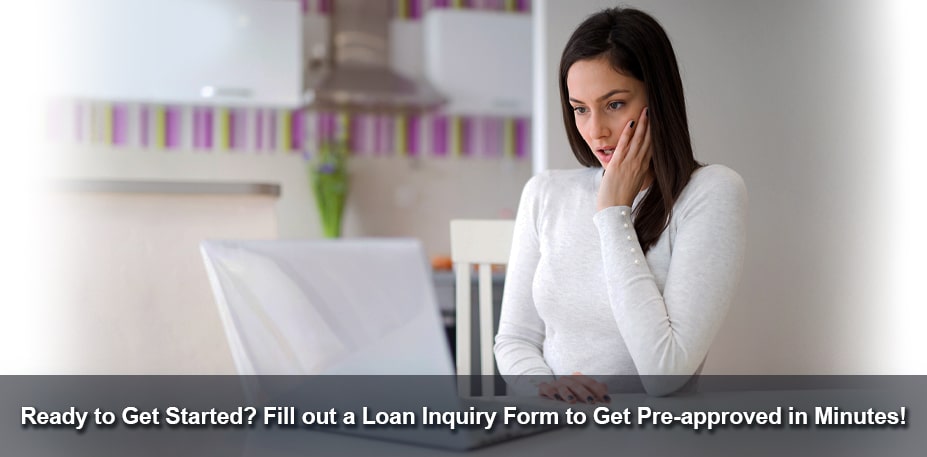 You CAN get a loan if your credit is less than stellar!
If you need a loan, but have worries about your credit score, Title Loan Fast has you covered. Your low credit score doesn't have to prevent you from getting much needed cash.
You don't need to undergo a traditional credit check to get a title loan from Title Loan Fast. All you need to get cash fast is:
1.  A clear and free title in your name
2. Proof of residency (A utility bill or bank statement in your name)
3. A vehicle inspection OR photos of your vehicle.
4. An active checking account (you must have direct deposit into your checking account)
That's right, Title Loan Fast Online does not typically require an in-person vehicle inspection.
We make it as easy as possible to get emergency cash, no matter what your credit rating is. Unlike traditional bank loans or payday loans, a title loan is secured by the value of your vehicle. Good credit is not necessary!
At Title Loan Fast Online, we live up to our name. Just click here to start our simple and easy application process.  Our website has all the information you need to get started.  You'll quickly find out if you qualify for a title loan and what amount you're eligible to receive. The condition of your vehicle and its mileage will determine the amount of your cash advance.
You do NOT have to relinquish your vehicle after receiving a title loan. As long as you're making minimum monthly payment, you retain possession of your car. Once the principal balance has been paid, the lien against your car will be lifted, and your title will be returned to you. Your low credit score doesn't have to prevent you from getting much needed cash.
Click here to find out if you qualify for one of our fast, easy title loans!