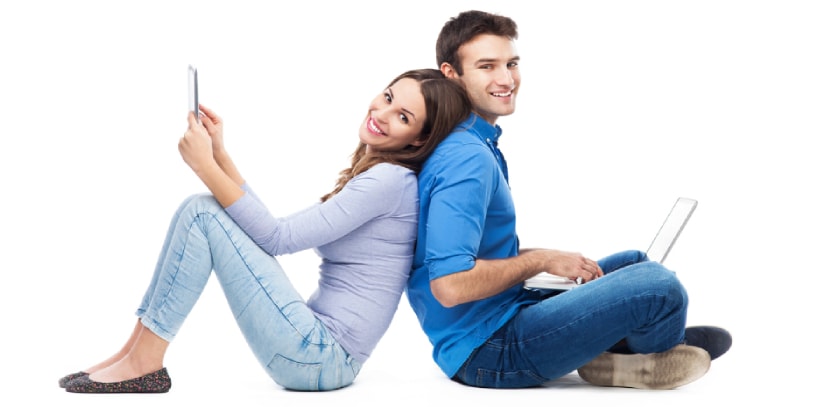 If you're interested in getting a car title loan completely online, you may be wondering what the benefits are of doing so. Is it really a better idea to apply for an online title loan with Title Loan Fast? Can I get a Title Loan without Bringing in My Car?  The answer is "yes!" Getting car title loans completely online has a number of great benefits. Read on, and we'll explain a few reasons why it's more convenient to apply for a title loan online.
You Don't Have to Drive to a Title Loan Office
This is a big benefit, particularly if you live in a more rural area, or far away from any nearby title loan office. It can be difficult to take the time out of your day to go to a title loan office, fill out paperwork, and get your loan.
But with a car title loan completely online, you don't have to worry about this. Fill out a simple online application and follow the instructions to send your paperwork to your lender, and you'll be able to get a title loan without ever having to leave the comfort of your home. It's really just that easy. 
No Physical Inspection Required
While most online car title lenders will send someone to examine your car, Title Loan Fast will accept photo proof of its condition in lieu of physical inspection. You'll just have to take a few shots of the outside, interior, odometer, and VIN, and send them over to us via email.
Then, we will determine how much money you are eligible for, based on the value of your car and other such details, and make you an offer. If you like it, accept the loan – and continue the process to get your cash and sign over your car.
Get Your Cash Deposited into Your Account More Quickly
Most online car title lenders prefer to deposit your money directly into a checking account, rather than sending you a check. This means you can get your money as quickly as the next business day after you've completed your car loan application – because it will be instantly transferred into your account.
This makes repayment easier, too – the cash you owe will be withdrawn automatically on the due date, so you don't have to worry about writing a check or making sure the check is sent on time.
Simplified Application Process
With car title loans completely online, you don't have to worry about complex paperwork. Simply fill out a few basic forms with your personal information and follow the steps provided to you, and you can complete your application in just a few minutes.
Need Cash Fast? Consider Getting Car Title Loans Completely Online!
Car title loans are often a better choice than payday loans and have lower rates. If you need cash fast, getting a car loan completely online from Title Loan Fast is a great way to get the cash you need – quick – and avoid the complex, difficult process of applying for a car title loan in person.
Get an

Instant

Email Quote!