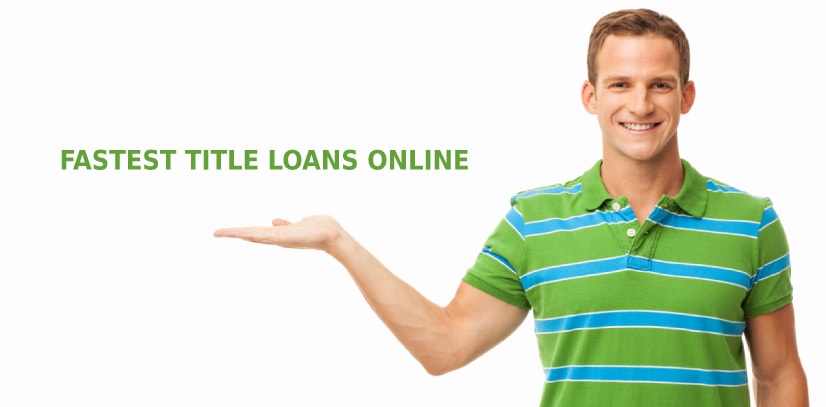 Thinking about applying for car title loans online? Don't know what to expect from the process, or if applying for a title loan online is right for you? In this article, we'll go over every step you have to take to apply for a car title loan online, from beginning to end. Let's get started now!
✓ Start Your Application at Title Loan Fast
To get started, just head to our website now and begin your application. To apply, all you need is:
A free and clear vehicle title in your name
Proof of residency, such as a utility bill at your current address
Then, just fill out our simple application with a bit of information about yourself, your vehicle, and your loan. It's just that easy.
✓ Get Approved, and Accept Your Title Loan
Once you've been approved, we'll give you a call to discuss your loan details, and we'll go over the total amount of your loan, payback requirements, and other such details, to ensure you know exactly what's expected of you.
✓ Send Us 7 Pictures of Your Car
To fund your loan, we don't require a vehicle inspection! All we need are 7 pictures of your car. Just take a photo of:
All 4 sides of the exterior
1 photo of the interior
1 photo of the VIN (Vehicle Identification Number)
1 photo of the mileage of your car
Just snap a few pictures with your phone, and you'll be good to go. Send them to [email protected], and you're ready to move on to the next step.
✓ Print out, Sign, and Send Your Documents
We'll send you a few documents that you'll need to print out and sign. You'll also get a pre-paid FedEx label. Simply fill out the documents, and place them in a FedEx envelope, along with your original vehicle title. Then, drop it off at any FedEx location, and it will be overnighted directly to our office.
✓ Get Your Money via Wire Transfer or Check
After we have received all of the pictures of your car, as well as the documents that you've sent, your loan will be approved and funded. We offer ACH wire transfers, so we can send your money directly to your bank account. Alternatively, we can also mail you a check via FedEx overnight, if you would prefer not to use a bank account. That's it – you're all done!
Apply Online Today – Get Car Title Loans Online with No Vehicle Inspection!
Getting a title loan from Title Loan Fast is just this easy. In just 5 simple steps, you can get up to $5,000, depending on the value of your vehicle, and ensure you have the cash you need for an emergency situation. Get started today and see how easy it is to get car title loans online with Title Loan Fast.
Get an

Instant

Email Quote!