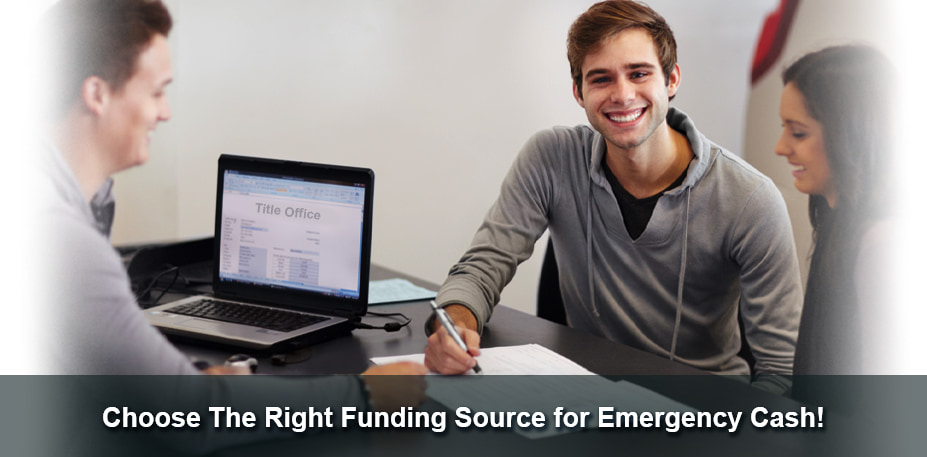 At Title Loan Fast, we make it easy for you to get cash for your car title in the US. As part of the process of taking out a car title loan, we will require you to place a "lien" on your vehicle title.
We offer two methods for signing your car over to Title Loan Fast. Read on to learn more, and to get the instructions you need to lien your vehicle title to Title Loan Fast.
1.Visit Your Local Title Office to Complete the Process
Your first option is to visit your local title office to sign your title over to Title Loan Fast. The best way to find out where to do this is to simply Google "title office near me."  In some states, this process may be handled by your DMV/BMV, but in others, it may be done by a different government organization.
Once you have submitted your loan application and been pre approved for a loan, you will take your vehicle title to the loan office, as well as a lien form that will be emailed to you after you accept your loan. You may also need to bring documents proving your identity, such as your driver's license.
Then, you will fill out the form based on the accompanying instructions. Once you finish the process, you will sign your car title over to Title Loan Fast, and you will get a "lien receipt."
This receipt should show Title Loan Fast as the lien holder. Next, all you have to do is take a photo or a scan of your receipt and send it to Title Loan Fast. Once you do, we can fund your loan. That makes this the fastest way to get your cash. 
2.Send Your Title & Lien Form to Title Loan Fast with a FedEx Label
Alternatively, you can print out the form, fill it out according to the instructions, and send us the form and your car title using an emailed FedEx label. Your title and lien form will be overnighted to us.
Once your title and lien form arrive, we can approve your loan. However, this may take a day or two, depending on when you send them to us, so this is a slower option than method #1. In addition, errors on the form or with the title will take longer to correct with this method.
Know Your Options for Signing Over Your Car Title!
At Title Loan Fast, we want to make it easy to get the cash you need for your car title. So, don't wait. Apply today, and you could get the emergency funds you need within just 1 business day.