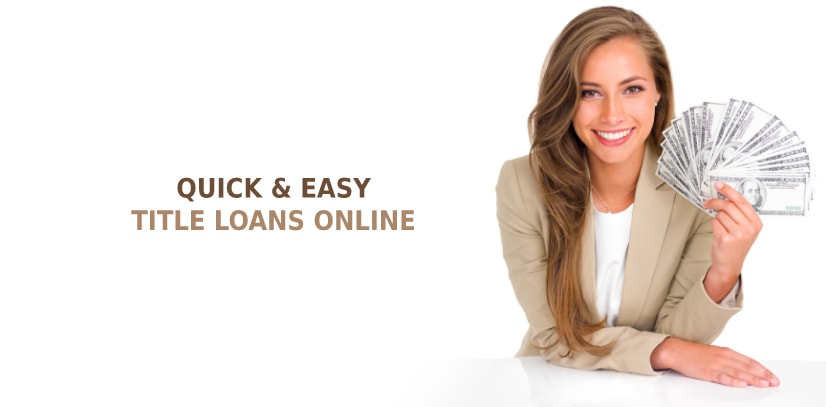 Looking to pawn a car title for cash? Need money fast? At Title Loan Fast, we're here to help. With our quick approvals and easy application process, we can help you pawn your car title for cash – fast! Not sure where to start? Here's a step-by-step guide to the entire process!
Start by Applying Online at Title Loan Fast
The first thing you'll need to do to pawn your car title for cash is visiting Titleloanfast.com, and begin filling out your application. In order to approve you for a title loan, we'll need three things
• Your car title, which must be free and clear of any loans or liens
• Proof of your current residence such as a bank statement or utility bill with your name and address
• Vehicle inspection to see the condition of your vehicle (we accept photo documentation)
• Log on, apply now, and get pre-approved to begin the process of pawning your car title for cash.
Get Pre-Approved and Accept Your Loan
Once you've been approved, we'll contact you within an hour to discuss your loan terms, such as the total loan amount, repayment schedules, and other such details. Let us know if you have any questions, then accept the title loan!
Take Photos of Your Car for Inspection
Rather than an in-person inspection, we'll need four photos of your car's exterior – one from each side – as well as a photo of the interior, a photo of the VIN, and a photo of the odometer. Send these pictures to [email protected].
Sign and Send Your Paperwork
Once we've gotten your pictures and verified the inspection results, we'll send you a few forms you'll need to fill out, as well as a FedEx prepaid label. Fill out the forms as noted, and package them up with your car title. Then, place them in a FedEx envelope and apply the prepaid label, and send your paperwork to our office.
Get Your Cash Within 1 Business Day
Once we've gotten all of your documents, we'll review and approve the title loan. We can issue immediate payments through an ACH wire transfer to your bank account or send you a check, which will be overnighted via FedEx. In either case, you will usually have your money within 1 business day.
Pawn Your Car Title for Cash – It's Easy with Title Loan Fast!
If you need to pawn a car title for cash, Title Loan Fast is the best option. We make the entire process quick and easy – just follow the 5 steps we've outlined above, and you'll be able to get the money you need in just a day or two. Visit our website and apply today!
Get an

Instant

Email Quote!