Thinking about applying for title loans online with Title Loan Fast? Wondering what steps, you can take to get approved quickly? In this article, we'll discuss a few tips you can follow to make sure you get your auto title loan approved fast! Let's get started.
Make Sure You Meet Our Eligibility Requirements
First of all, you will want to make sure that you meet our eligibility requirements at Title Loan Fast. This means you'll need: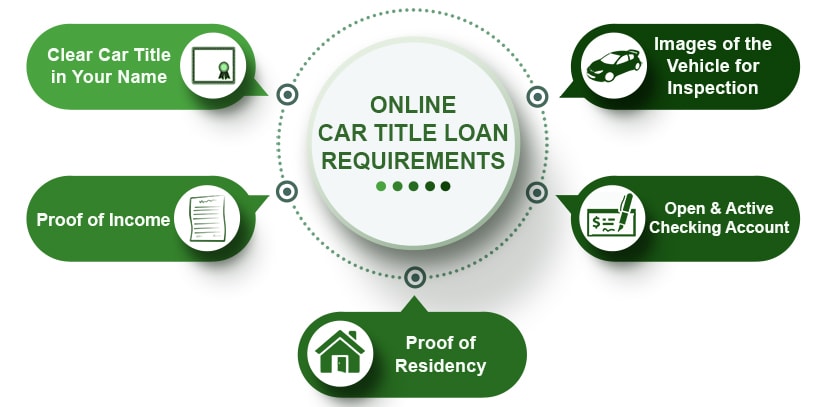 To have a free and clear car title in your own name. This means that you own your car and are not making payments of any kind on your vehicle.
Proof of residence. We'll need something like a phone or utility bill with your name and address to confirm your residence.
An open, active checking account. We will send your cash via direct deposit, so you will need a checking account to get your loan.
Finally, you will need to send us some 7 photos of your vehicle during the application process to confirm details like its make and model, year, condition and mileage.
Before you begin your application for a title loan online with Title Loan Fast, make sure you meet these requirements.
Take Clear, High-Quality Photos of Your Vehicle 
We will ask you to take 7 photos of your car's exterior and interior during your application. Follow these instructions to the letter to make sure you capture all of the information that we need.
If you take photos that are blurry or not clear, or do not meet our requirements, your application may be delayed until you're able to re-take these photos and give us the information we need.
Apply During Normal Business Hours (8:00 a.m. to 8:00 p.m.)
After-hours applications may not be reviewed until the following business day, which means you'll have to wait a bit longer to get approved and get your cash. To get a title loan online fast, try to apply between Monday-Friday between 8:00 a.m. EST and 8:00 p.m. EST.
Accept Your Car Title Loan Quickly
After we've pre approved you for a loan, we'll get in touch with you to confirm your loan agreement. Be ready for us to contact you and accept your loan quickly so that your payment is not delayed!
Follow These Tips to Get Your Loan Approved More Quickly!
If you follow these 4 tips when applying online at Title Loan Fast, you'll get the fastest results when getting a title loan. So, get started now – fill out our application and take the first step toward getting the cash you need.