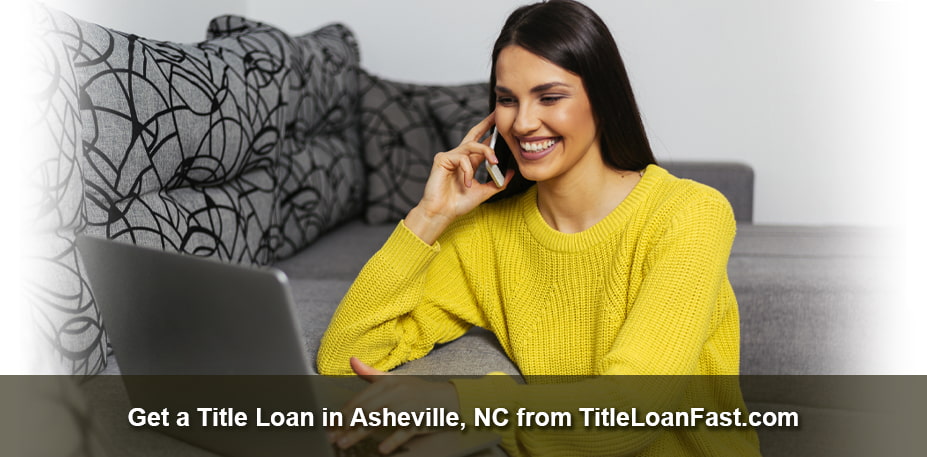 Getting money from a traditional lender can be a hassle. The list of paperwork you need to submit seems endless, the background checks take forever to be processed, and you may have to wait for weeks until you find out if your application was approved. This slow process can be problematic if you are in dire need of a fast loan.
A title loan is a quick and easy way to get cash using your car as collateral. And, the best part is that you can apply for your loan with just a few clicks from the comfort of your home and get approved the same day.
If you're interested in online title loans in Asheville, NC, here's what you'll need to do.
How Do I Get a Title Loan Online?
Here at Title Loans Fast, we've ensured that the process of applying for a loan is as simple and quickly as possible. For one thing, we don't care about your credit score, so we don't waste any time doing background checks. As long as you have a free and clear vehicle title in your name, then you can get your loan approved the same day.
We also understand that your schedule may be hectic, and you may not have the time to drive all the way to our office to file the paperwork personally. That's why we've made it easy for you to apply for a loan online.
Here are the steps you need to take:
Fill out the web application form here. We only require basic information like your contact details, personal information, and details about your vehicle. We need vehicle information to determine its value as accurately as possible.
Upload the required loan documents. We will need your ID, a free and clear vehicle title in your name, proof of your residency in Ashville, NC, and proof of income.
Upload pictures of your vehicles. Make sure to take good pictures of your car from different angles – front, back, and both sides. Take pictures of the VIN and mileage too.
Once we reviewed your documents and the pictures you submitted (and, trust us, this will happen very fast), you can sign the agreement.
Next, you will have to take the title to your local DMV office to place the lien. Once you have it, you can send a picture of the receipt via email as proof.
Our team will phone to confirm with the title clerk, and after that, we will find you the loan
Once the loan is approved you can have the money in your debit card in as little as five minutes or in your bank account by the next day.
Getting a Title Loan Is Fast and Easy with Us
With Title Loan Fast, you can apply for a title loan online and get approved quickly. Not only that the process is easy, but we don't perform any credit score checks and you get to keep your car.