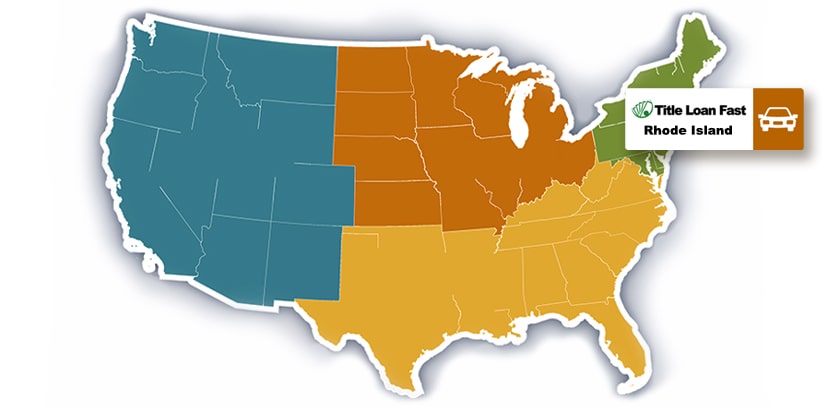 Choose the Right Funding Source for Emergency Cash!
Are you in need of some extra money and can't afford to wait until your next paycheck? Keep reading to find out how to get a title loan with quick approval in Cranston, Rhode Island from us.
Our Requirements
At Title Loan Fast, we only have 4 requirements for giving out car title loans:
A free and clear vehicle title in your name;
Proof of income and residency;
Pictures of your vehicle;
An open and active checking account.
If you meet all these requirements, you can feel free to apply for a loan with us using this link.
Why Title Loan Fast
Title Loan Fast is a direct lender of installment title loans that services the Rhode Island area. We know that most people who turn to our services are in a rather desperate moment in their lives, and in need of financial aid, so we've designed a simple and completely online process to ensure they get a money boost as fast as possible.
Here's what makes us different from other title loan providers out there:
We are 100% online. You can easily apply from the comfort of your home and do not need to make any trips to our offices. Moreover, we do not require a physical inspection of the vehicle;
We offer same-day loan approvals. The cut-off time for it is 11:00 a.m. EST;
Get up to $5,000 installment loan;
We do not run traditional credit checks. Feel free to apply even if you have bad credit!
Unlike traditional title loans, you can pay us back in installments. We have 6, 9, or 12-month installment options available;
Title Loan Fast is a trusted lender you can count on. If you want to apply for a title loan, see the steps in the next section of this article.
Applying for a Car Title Loan in Cranston, Rhode Island
First, you need to access our application form here and fill it with your information. At first, you have three sections to fill out as follows:
Personal information – such as name and email;
Contact information – your address, phone number we can use to reach out;
Vehicle information – such as vehicle year vehicle make and model;
Then, you will need to:
Upload documents – such as your ID, checking statement, and title of the vehicle;
Photos of your vehicle – Remember to take photos of the front, back, both sides, VIN, and mileage!
Review and sign the loan agreement;
Place a lien on your vehicle at your local DMV office.
Then, our team will review your application and contact the DMV clerk to confirm the lien. Once everything is in order, we will fund the loan directly into your account.
Over to You
Title Loan Fast is a lender you can trust. If you're in need of some extra money, apply for a title loan in Cranston, Rhode Island now, or contact us directly for more information about our process.