Wondering how quickly you can get the cash you need from Title Loan Fast in San Jose, CA? Read on and find out why we're the best choice if you want to get a title loan in the area.
We Offer Same-Day Funding for Installment Title Loans
At Title Loan Fast, we offer same-day funding for all of our title loans. If you need quick emergency cash in San Jose, CA, a title loan from Title Loan Fast is a great option. Depending on when your application is sent to us, we can either approve it on the same day that you apply, or within 1 business day.
If you need an installment title loan in San Jose, CA, we're definitely the best choice. Click here to begin your application and get the cash you need.
How Can I Make Sure I Get Same-Day Funding for My Loan?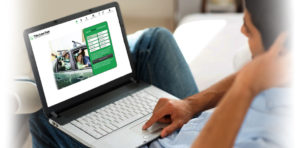 If you want to get same-day funding for a loan from Title Loan Fast, here are a few steps you should take to ensure your application is processed as quickly as possible.
✓ Make sure your application is filled out properly – Double-check your loan application from Title Loan Fast to make sure that it has been filled out properly, and that we have all of the information that we need to process and approve your application.
✓ Submit your online application and get approved by 12:00 PM Eastern Time – This is 9:00 AM Pacific Time. If you get approved by this cut-off time, your cash can be deposited by the end of the business day. Applications completed by 5:00 PM Eastern Time (2:00 Pacific Time) will have funds deposited by the next business day.
✓ Visit a title office to sign over your title loan– This is the fastest way to get approval for your title loan. We cannot fund your loan until we have your car title.
During the application process, we will send you a lien form, which you will take with your vehicle title to a local title office. Then, you'll follow the instructions to title your car to Title Loan Fast, and send us a picture of the receipt (proof of lien) showing Title Loan Fast as the temporally lien holder, and we'll send you your funds right away.
The other option is a FedEx overnight label, which you can use to send your vehicle title to us. However, this will take longer, since it may be a day or two until your application can be processed.
Follow these tips, and you may be able to get your cash as soon as the same business day that you apply!
Apply for a Same Day Online Title Loan in San Jose, CA!
If you need quick cash in San Jose, Title Loan Fast is here to help. Don't delay. Apply today, and you could get your cash within a single business day of submitting your application.