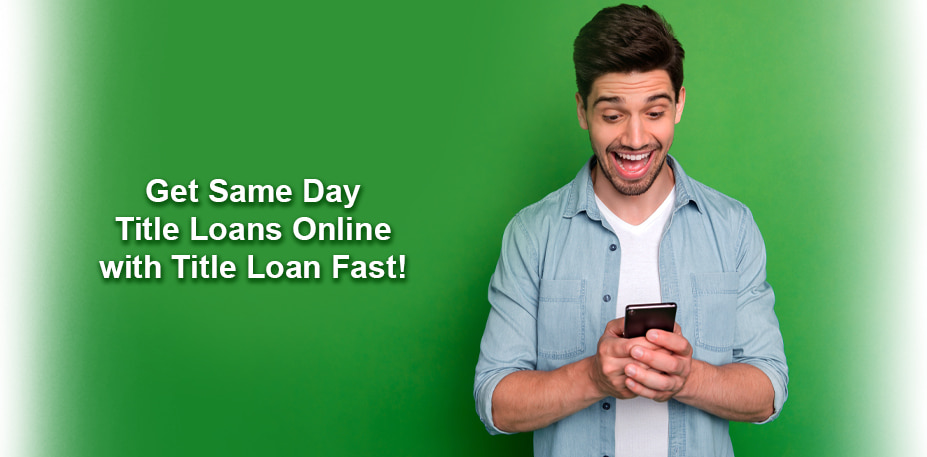 Applying does not affect your credit score.
What is a Title Loan  |  How a Title Loan Works  |  Title Loan Requirements  |  24 Hours Title Loans
Not sure what documents you'll need to have on-hand when you fill out a title loan application with Title Loan Fast? Want to make sure you qualify for one of our car title loans or installment title loans?
We make it easy to get the cash you need. You don't need a scanner or a fax machine to apply for a loan – and you only have to send us one piece of physical mail to get approved. Below, we'll discuss all of the documents that you need to get a car title loan from us. Let's get started.
1. A Free & Clear Vehicle Title
This is the only document that you will need to send to us in the mail. We will need you to send us your vehicle title before we can issue your loan. After you accept your loan, we will give you a FedEx label, which you can use to overnight us your car title.
The sooner you send your car title after you're approved, the sooner your funds will be deposited into your account. So, make sure you send it in ASAP to get the cash you need right away. 
2. Proof of Residency
Next, we'll need to make sure that we have your place of legal residence. You'll need to attach an image of a piece of mail such as a bank statement, utility bill, or cell phone bill that has your legal name and address on it.
3.Valid ID
We will ask you to provide your driver's license and/or Social Security number to ensure that you prove your identity during the application process. This ensures that we are only lending to qualified applicants who are 18+ years of age and legal US residents. 
4. Photos of Your Vehicle 
We will need you to take a few photos of the interior, exterior, and VIN of your car during the application process. These are necessary because we can't perform an in-person inspection of the vehicle. Photos of your car ensure we can confirm its condition, make, mileage, and other details. You can simply use your phone to take these, and easily upload them when you apply, or send them to us via email – whichever is easier for you! 
5. Proof of Income & Employment
You will need to prove that you are employed and/or making a regular monthly income. We do not lend to individuals who do not have income, since we want to ensure that our customers are able to repay their loans in a timely fashion.
Again, you can simply provide us with a photo of a pay stub or bank statement that shows your monthly income. This makes it easier to upload your document, since you won't need a scanner or fax machine.
Know What You Need Before You Apply for Car Title Loans with Title Loan Fast!
Having all of your required documents on-hand before you apply for one of our car title loans is the best way to ensure that you can finish the application quickly and get approved for a loan right away. So double-check and make sure you have what you need, and if you have questions about the process, feel free to contact our team for more information.