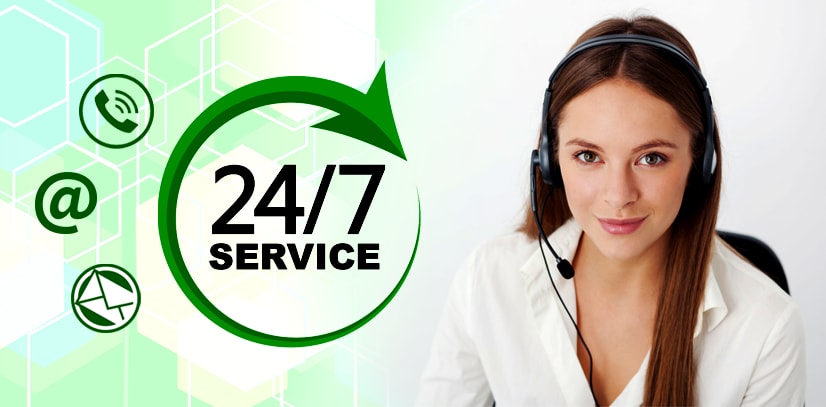 Step 1:
Apply Online
When you apply, you will need a free and clear vehicle title in your name
Step 2:
Inspection
Send images of your vehicle so an inspection can be completed
Step 3:
Get Approved
Your application will be reviewed and once approved...
Step 4:
Get Your Cash
Your funds will be deposited into your bank account
At Title Loan Fast, we're here to help you get the loans you need – 24 hours a day, 7 days a week. We want to make it easy for you to get the emergency cash you need. Learn more about our 24 hours title loans now and apply today!
We Offer Quick Approvals During Business Hours
At Title Loan Fast, we are open from Sunday through Saturday from 8 a.m. to 8 p.m. EST. Our staff is always here to approve your loan application during this time, and we can also take your calls and answer any questions you have about your instant title loan or online application. You can trust us to guide you through the entire application process.
24 Hours Title Loan Applications Available at Our Website
We also offer 24 hours title loans at our website. You can log in now and begin an online application. By filling out some information about yourself, your car and the loan amount you need, you can take the first step toward approval.
Note that we typically cannot approve after-hours loan applications right away. However, applications made after our business hours close will be examined and approved as soon as possible on the next business day.
How Do I Apply for 24 Hours Title Loans from Title Loan Fast?
Wondering how you can get 24 hours title loans? Here's what to expect from the process at Title Loan Fast.
Check our requirements – You will need an active checking account, a free and clear vehicle title in your name, and to take a few photos of your vehicle with a smartphone during your application.

Visit our website to fill out an application – Head to our website now and begin filling out an application. It will only take a few minutes to complete your application and submit it to Title Loan Fast.

Get approved and get your cash – Your loan will be reviewed and approved. Then, you'll simply need to accept it. Once you do, your cash will be deposited into your bank account by the end of the next business day.
Apply for Your 24 Hours Title Loans Now!
With Title Loan Fast, you can get 24 hours title loans at any time of the day or night. So, follow the instructions above to begin your application, and get the cash you need.