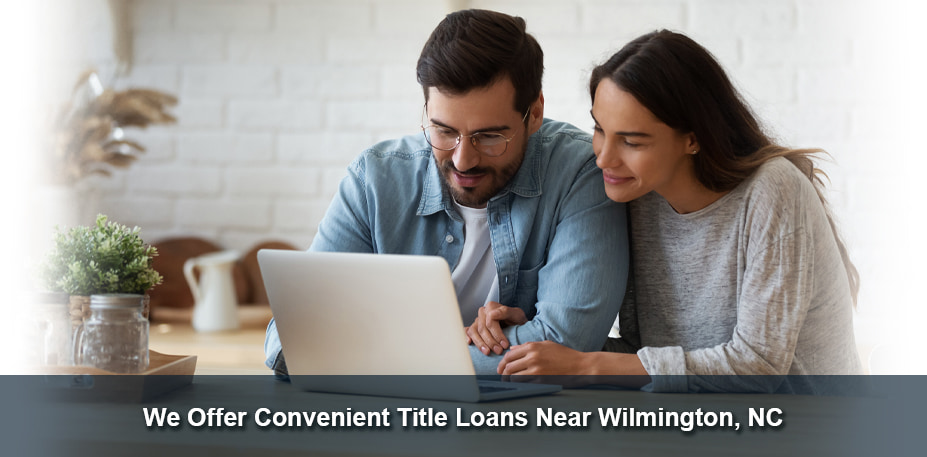 Let's be honest: there's probably a variety of title loan lenders you can choose from. You need to do a bit of research to find a company that fits your needs and can help you get out of your financial trouble responsibly.
We, at Title Loan Fast, are confident that we can help you get through this rough patch. If you are looking for the best car title loans in Wilmington, NC, here's why you should choose Title Loan Fast.
A Simple Application Process
At Title Loan Fast, we understand that time may not be your best ally. Instead of forcing you to bend backward to come to our office and fill out the paperwork, we've streamlined the entire process and made it easy for you to apply online in just a few steps:
Submit your application form online
Send a free and clear vehicle title in your name
Send images of your car
Get approved
Take the title to your local DMV office to place the lien
Get the funds in your bank account
You Can Pay the Loan Back in Installments
Most lenders will require you to repay the loan within 30 days. At Title Loan Fast, we understand that you may need a bit more time to get back on your feet. That's why we are giving you the option to keep your loan for longer and pay it back in multiple installments. We offer 6, 9, and 12-months installments that you can pay monthly or biweekly.
We Are a Direct Lender
When you choose Title Loan Fast, then you can rest assured that we are directly responsible for providing your loan. We don't work with other lenders or middlemen, which means less hassle and a more secure and streamlined process for you.
You Can Get the Money the Same Day
We don't call ourselves Title Loans Fast for no reason. We live by our name and can guarantee that you will get your title loan the next business day or even the same day. Click here to find out how to get fast title loans.
We Don't Do Traditional Credit Checks
Any credit score is welcomed here at Title Loan Fast. It doesn't matter if you have bad credit or no credit. As long as you have a free and clear vehicle title in your name and you can offer proof that you can repay the loan, then we don't need to do any background checks.
You Keep Your Car
When you get a title loan for Title Loan Fast, your car will remain in your possession. We only keep the vehicle title while the loan is active. Once you pay it back, the car title is yours.
Are You Looking for Reliable Title Loans in Wilmington, NC
You're probably in a stressful situation right now and are looking for the best and quickest solution to get out of financial trouble. We can be a reliable partner in these difficult times.
If you want to learn more about how to get a title loan from us, don't hesitate to get in touch and ask us a question.