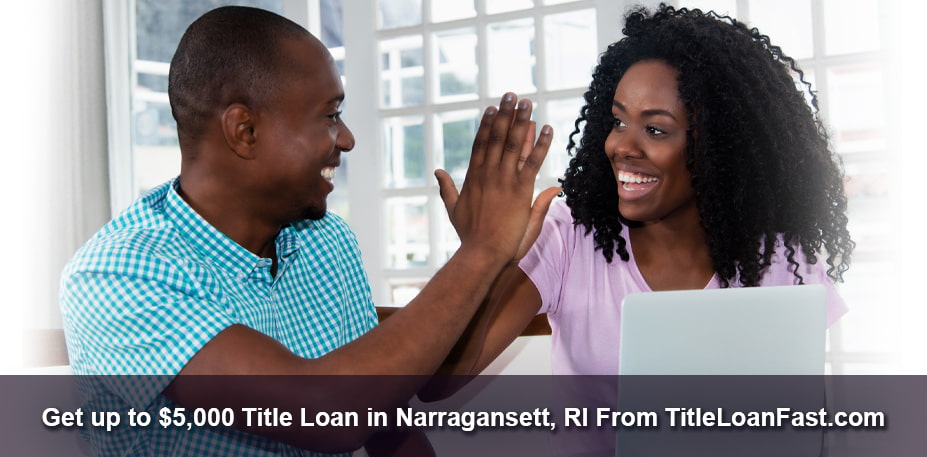 Life can be unpredictable and unfortunately, most of the unexpected events that take us by surprise come with hefty costs too. For example, you might fall ill and need urgent cash to pay for investigations and treatment. Or you may have to pay for your child's tuition, and you weren't able to secure the money in time.
Whatever the reason, first try not to be too hard on yourself. You are probably doing your best to provide for your family, but you can't control everything in life. Secondly, know that even when life hits hard, there are still solutions.
If you need cash fast, then an online car title loan may be the right answer for you.
If you've never applied for a title loan in Narragansett, RI before, then you're probably wondering what the requirements for getting approved are.
Here's everything you need to know and how to apply for online title loans.
How to Tell If You Are Qualified for a Title Loan in Narragansett, RI
Here, at Title Loan Fast, we understand that if you are interested in our services, then you probably don't have too much time to waste with a long and complicated approval process. That's why we made sure to make it easy for almost anyone to get a title loan immediately (and when we say immediately, we mean the same day.) That's correct, with Title Loan Fast, after you've been approved for your title loan and signed the loan agreement online, you can get the money in your debit card within five minutes after being approved.
But what are the requirements for applying for a title loan?
As we mentioned, we wanted to make this process as simple as possible, so we will only ask for four things:
1. A vehicle title in your name
2. Proof of income and residency in Rhode Island
3. Pictures of your car and
4. An open and active checking account
Here why these requirements are important to us (and you as well:)
A Free Vehicle Title in Your Name 
Your vehicle title will act as collateral for your loan. But the good news is that you can keep and use your car as long as you are up to date with your payments. We understand that your car may play an essential role in securing your income, so it would make sense to keep it.
Proof of Income and Residency
If you are looking for a title loan in Narragansett, RI, then, obviously, we will need proof that you actually live there. A phone or utility bill sent in your name and to your home address will be more than enough.
The reason we are also requiring proof of income is that we want to ensure that you will be able to repay your loan. Getting a loan without any means to repay it can also deepen your financial difficulties and it's not a responsible decision.
One of the things that make our services stand out among our competitors is that we don't require you to drive to our office to have your car inspected. You can send the pictures online and our staff will have a look at them and inform you the same day what your maximum cash advance can be.
An Open and Active Checking Account with Direct Deposits
Once we processed all the information and you signed the loan agreement online, then you can have your money in your account in just a few minutes.
Get an Instant Free Quote
If you are looking for a title loan in Narragansett, RI and want to know how much you can get, you can get a free quote in your email instantly.
Check it out here.