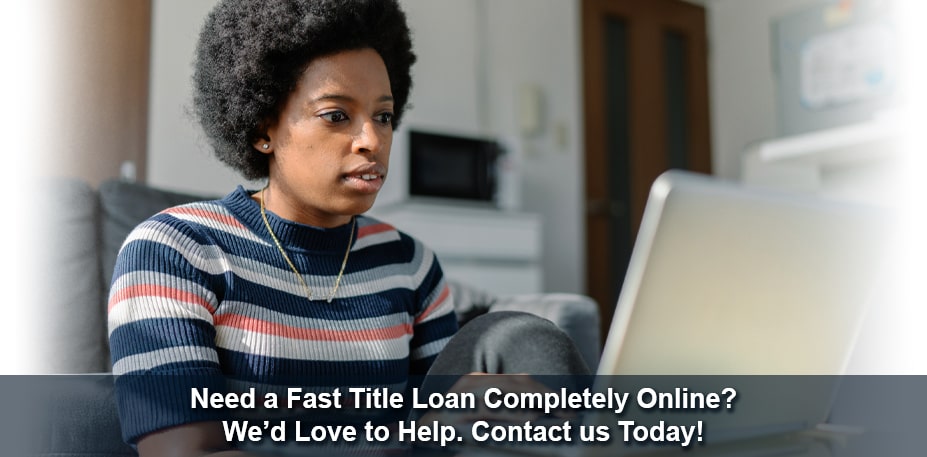 Thinking about getting title loans in Columbus, OH? Not sure if a title loan is a good option for your finances? Here are a few factors you may want to keep in mind while applying for a car title loan online.
✓ Your Monthly Debt, Income & Monthly Budget
First, you'll want to make sure you know how much money you make each month, and how much you're paying in debt and for housing each month. This will help determine your debt-to-income ratio.
In addition, this will help you build a budget, and learn how much money you can spend on title loan repayment. This ensures that you're actually able to repay your loan on time – and avoid stiff penalties, high fees, or even car repossession for failing to repay a title loan. 
✓Your Lender's Application Requirements
Each lender has different application requirements. At Title Loan Fast, for example, we typically require our borrowers to prove that they are employed and making monthly income, but not all lenders require this. Visit your lender's website or contact them directly to ask about their requirements, and make sure you qualify. 
✓The Value of Your Car
The value of your car is one of the primary factors in determining how much you can borrow for a title loan. You can't get a $2,000 title loan with a car that's only worth $1,500, for example.
We recommend using a website like Kelley Blue Book to learn more about the value of your car, and to figure out whether or not a title lender is valuing it fairly. You can also visit the Title Loan Fast website and fill out the form on the right side of the page to get an instant email quote for the value of your car.
✓Desired Repayment Period
Most title loans must be repaid within 30 days, so make sure you will have enough cash to pay your loan on time, or you could risk car repossession.
At Title Loan Fast, though, we also offer installment title loans for 6-12 months. You can spread your repayment over a longer period of time, which provides you with more flexibility and financial freedom. Think about whether a short-term loan is right for you, or if an installment title loan in Columbus, OH from Title Loan Fast is a better option.