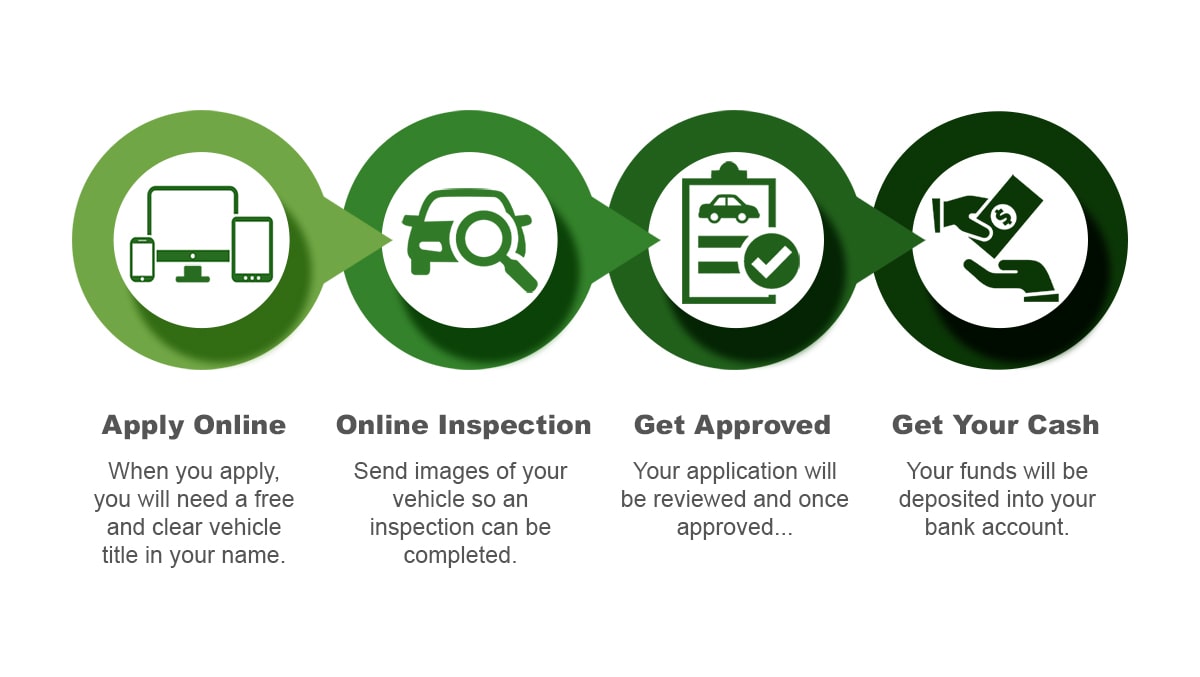 At Title Loan Fast, we know that you are looking for assistance and we understand that your time is valuable. That is why our Indiana title loan company wants to make your application and approval as quick and painless as possible.
Installment Title Loan Requirements
One of the most important Indiana title loan requirements is that your car title is free and clear of a lien and in your name. Your car title will act as collateral and you get to keep your car as long as you make your payments on time.
After you know your car is lien-free, Title Loan Fast will need proof of residency/income. Proof of residency can come from a phone bill, utility bill, pay stub or a bank statement that shows your name, address and monthly income.
Last but not least, we need 7 images of the vehicle so an inspection can be completed. The inspection is done for the purpose of obtaining a rough value of your car. This will determine how much money Title Loan Fast can advance to you.
After your application has been pre-approved, we will have a title loan specialist call you within an hour.
Despite our offered loan, you need to make sure that the amount you borrow is a comfortable amount for you. We may offer top price, but if you only feel comfortable borrowing a portion, then take the amount you feel comfortable repaying. We will never try to persuade you to take more than you need.
At Title Loan Fast, we understand that unforeseen life challenges can make you late for a payment or have you need to adjust your payment schedule. The best thing you can do as a client is when your circumstances have changed, contact us. We are here to help you get back on your feet financially.
Title Loan Fast is not only an Indiana title loan service but also the entire United States service. If you choose Title Loan Fast, you will find that we have tried to make the entire process as painless as possible.
If you need assistance in applying, making payments, or if you have other general questions, you can call 1-866-562-6830 or email [email protected].
An Indiana title loan is a short-term loan and is not a long-term solution financially. You should only borrow money that you feel comfortable paying back.