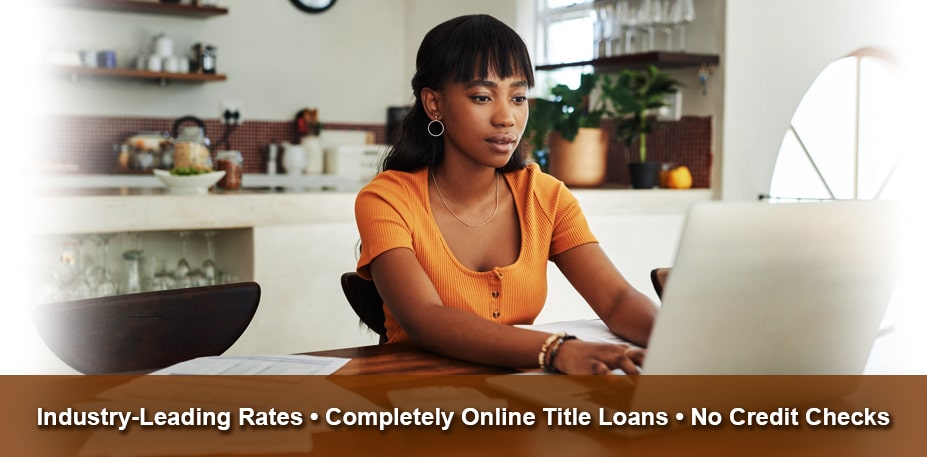 At Title Loan Fast, we offer title loans in Miami, Florida with same-day approval and next-day funding. Wondering how you can get the money you need quickly with an online title loan? Let's look at the steps you need to take to get next-day funding from Title Loan Fast.
1. Check Our Application Requirements

First, make sure you meet our application requirements at Title Loan Fast. To qualify, you must:
Have a free and clear car title (you are not making payments and do not owe any money on the car). The title must also be in your name
Provide proof of residency
Send in pictures of your vehicle in lieu of a physical car inspection
Have an open and active checking account, into which a direct deposit can be made by Title Loan Fast
2. Fill Out an Online Application
Next, all you have to do is click here to begin filling out an online application with Title Loan Fast. The process is quick and easy and takes only a few minutes. Just follow the provided instructions to complete this application.
3. Send in Pictures of Your Vehicle
As part of the application process, we'll need you to take some photos of your car to prove its condition, make and model, mileage, and other details. You'll get comprehensive instructions on how to do this properly while you're applying online.
4. Get Approved for a Car Title Loan
Once you're pre-approved for a loan, we'll send over a lien form that you'll need to bring to your county tax collector's office, along with your vehicle title. You'll fill out this form and lien your title to Title Loan Fast. Once you send a receipt proving you've done this, we'll be able to deposit your funds into your bank account.
5. Get Your Cash on the Next Day
Now, all you have to do is wait! At Title Loan Fast, we can send your cash within one day of final loan approval, so you can trust us to provide you with the emergency funds you need fast when you apply for title loans in Miami, Florida.
Get Cash Fast with Online Title Loans in Miami, Florida
With title loans in Miami, Florida from Title Loan Fast, it's easy to get quick cash for unexpected expenses. Don't wait. Apply from the comfort of your own home now and you can get your funds as soon as the next business day! Need a same day title loan? Click here to learn how to get funded the same day you apply.