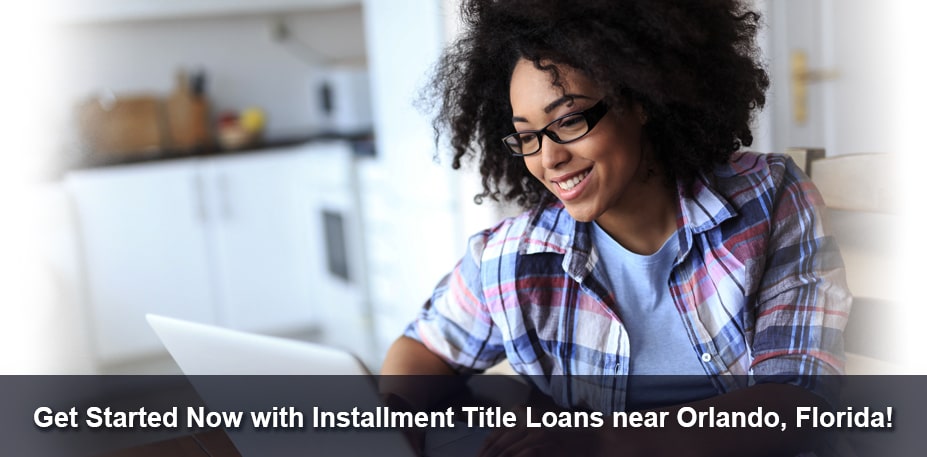 If you are looking to get car title loans in Orlando, Florida, or nearby cities like Goldenrod, Winter Park, Casselberry, Winter Springs, or Maitland, Title Loan Fast is here to help. We offer quick and easy online-only title loans in Florida, and the surrounding areas. Not sure how to qualify and apply? Here's what you'll need to do. 
✓ Fill Out an Online Application
First, you should check out our loan requirements here, and make sure you qualify. If you do not meet these requirements, you may not be eligible for a title loan.
Next, click here to begin filling out an online application. The process is quick and easy, and you'll be walked through the process step-by-step. You can also feel free to contact us if you have any issues with your application.
✓ Provide Pictures of Your Vehicle for an Online Inspection
Since we provide online-only title loans in Orlando, FL, we do NOT require a physical vehicle inspection. Instead, we'll require you to take a few photos of your car and attach them to your application. This lets us check on its condition and ensure that it matches the information entered during the application process.
✓ Get Approved & Sign Your Loan Agreement
Once you've submitted your application and you've been approved, you'll need to accept your loan offer from Title Loan Fast. We'll contact you to get your approval, usually via email. Then, you will simply need to sign your loan agreement to get your cash.
✓ Bring Your Title & Lien Form to a Loan Office
We will provide you with a lien form that you will need to fill out and bring to your local tax collector's office. You will need to fill out this form and lien your title to Title Loan Fast, then send us a receipt confirming this transaction.
✓ Get Your Funds Deposited in The Next Business Day
Once you have been approved for your car title loan, you will get your funds from Title Loan Fast on the next available business day, and you can use your title loan cash to cover unexpected expenses.
Get Started Today with Title Loans in Orlando, FL!
If you need to get cash quickly in Orlando, Florida, Title Loan Fast is here to help. Apply online now and get access to the emergency funds you need today!