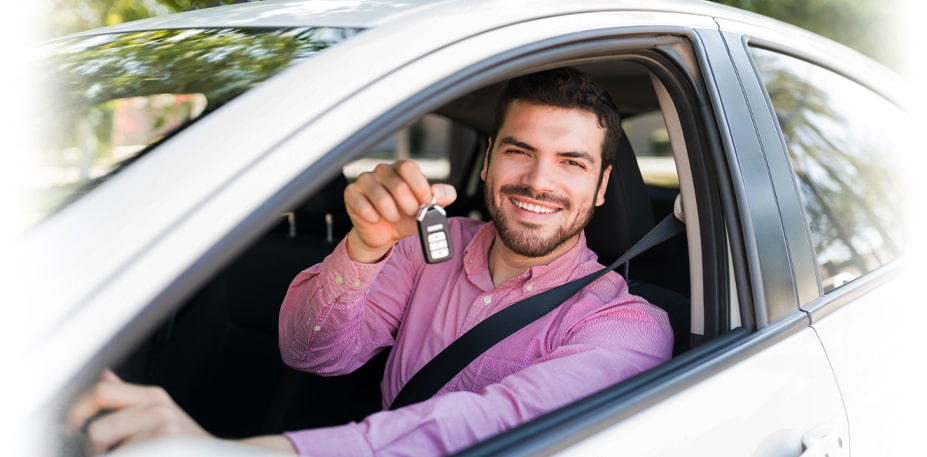 Get a Title Loan Online & Keep Driving Your Car

Applying does not affect your credit score.
What is a Title Loan  |  How a Title Loan Works  |  Title Loan Requirements  |  24 Hours Title Loans
If you've got an unexpected expense that you need to pay for and you are looking for "title loans near me with no credit checks," you may not be sure what to do. Your best option might be to get a title loan from Title Loan Fast! We operate in most U.S. states – and we can offer fully-online title loans near you with no credit checks. Learn more below.
We Offer Fully Online Title Loans In 16 States & Counting
Are you looking for "fully online title loans near me with no credit checks?" At Title Loan Fast, we currently serve 16 states with our fully online title loans.
Our Online Application Is Quick & Easy with Minimal Requirements, Fast Payment
You can click here to begin an online application. It usually takes just a few minutes to complete our application and get approved for a loan. Our application requirements are also simple. To be approved, you will need:
A car title in your name that is free and clear (you are not making payments)
Proof of some kind of employment and/or monthly income
Images of your vehicle to confirm its condition
Proof of residency, such as a utility or phone bill
Valid ID (driver's license, SSN, etc.)
If you meet these requirements, you are already qualified at Title Loan Fast. And if you apply by 12:00 PM Eastern time, you can get your cash by the end of the business day in your time zone! 
No Credit Checks, Keys, Or Vehicle Inspection Needed – Ever!
Your credit doesn't matter for a title loan, so we don't need to run a credit check. You can obtain the cash you need even if you have bad credit or no credit at all!
You'll also keep your keys, and there is no need for a physical vehicle inspection. You'll just take some photos of your vehicle and send them to us during the application process so that we can verify the ownership, make, model, and condition of the vehicle. It's quick and easy!
Worried that you'll lose your car? Don't be. You keep your keys and your car, and as long as you make your payments according to your title pawn agreement, you can continue driving your car normally.
Need Cash? Apply for A Title Loan with No Credit Checks Near Me from Title Loan Fast!
We can give you quick cash for your car title. So, don't wait. Apply today, and make sure you can cover your emergency expenses with title pawn services from Title Loan Fast. It's quick and easy to get started!
Should I get installment loans against my vehicle title?Lear more here.